1. One Example

It is no wonder Israel lies regularly. All the time.
It is founded on basis of Political Zionism, itself an ideology based on lies.
Israel remains an Apartheid state and a racist endeavor.
(Feb 7, 2023 In response to) – – –

My grandparents & their 3 children were "evacuated" from Lydda at gunpoint in the middle of summer. They walked for 3 days without food or water, hundreds died of exhaustion & dehydration in what became known as Lydda Death March.
(In response to) – – –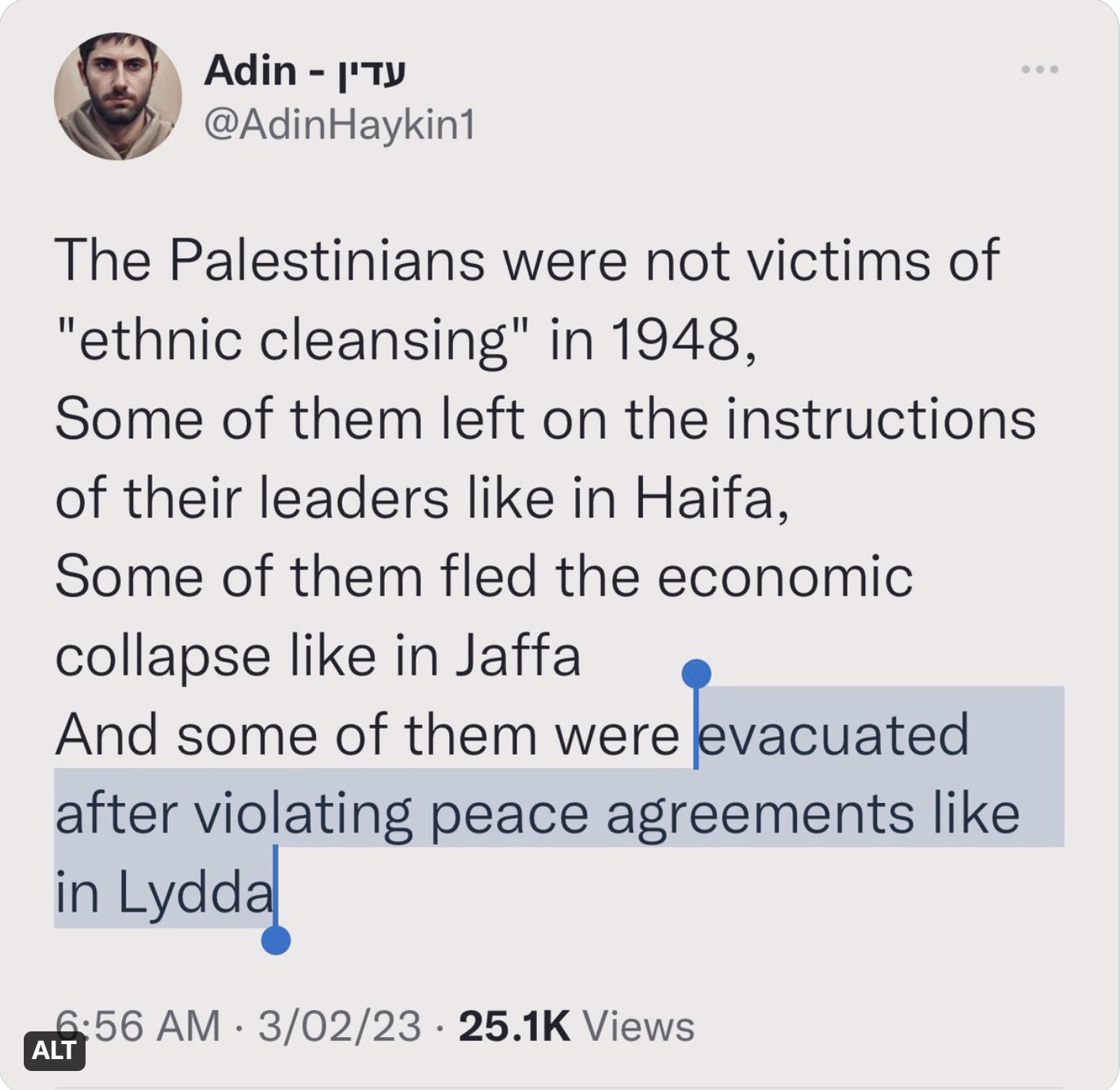 Responding – – –
2. Inform Yourself
Read up on the history of Palestine after 1947/8 and even before (since the 1890ies).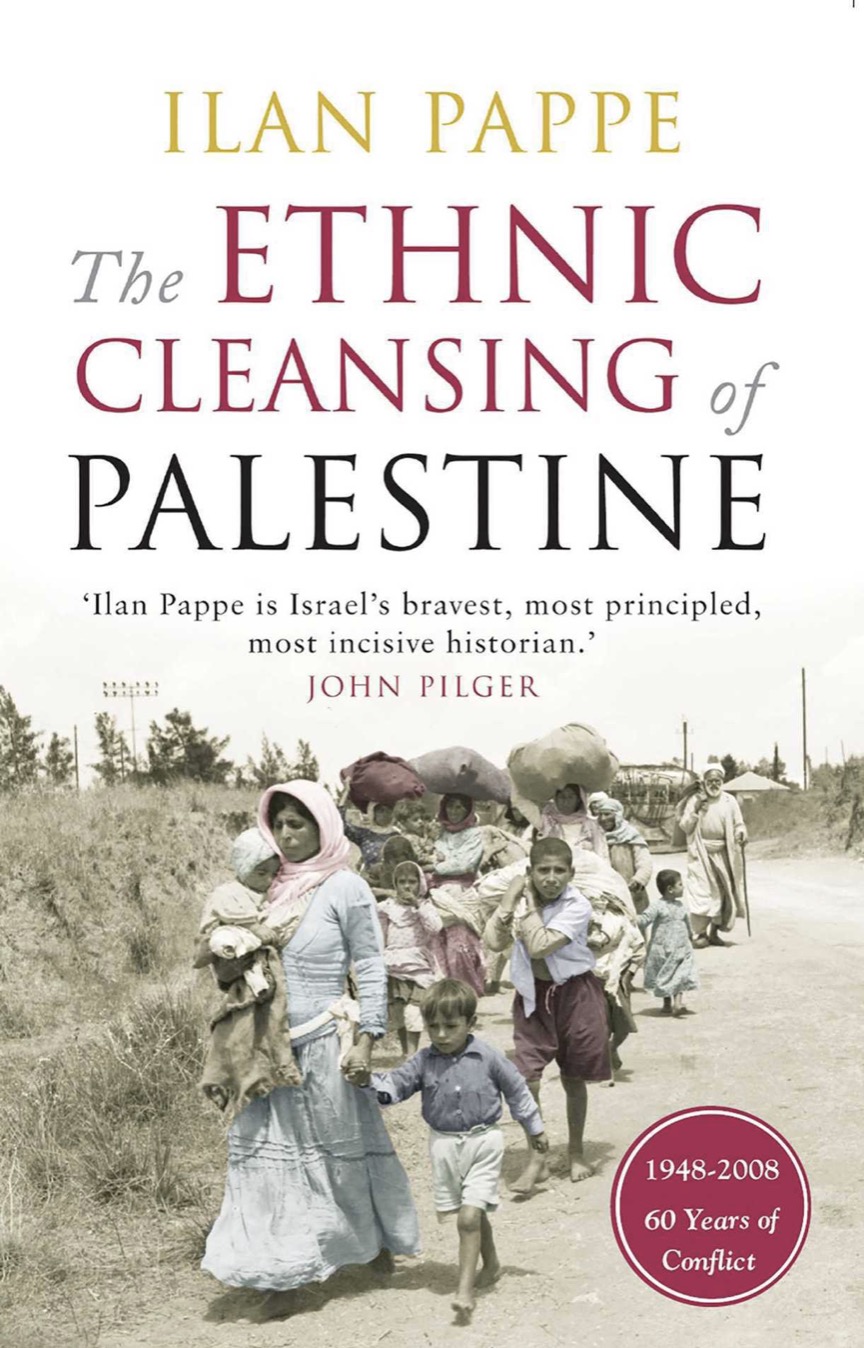 3.
From 2022, focusing on the 5 main myths of Israel and how a solution has to look like: democracy – 1 state for all. Polititions in the West need to understand what is at stake here: We cannot have a racist, colonialist endeavor in the 21st century, Ukraine taken to heart, Palestine almost ignored, this is dangerous and eroding international law, the rule of law.
Pappe / Zaorálek / Tureček – ISRAELI APARTHEID – YouTube
(https://www.youtube.com/watch?v=FI6FRv9Cg88)
At the second speaker go fast forward, if you wish.
From ≈ 2015, focusing on the beginnings, the history, which has not been told.
The Ethnic Cleansing of Palestine. By Ilan Pappe – YouTube
(https://www.youtube.com/watch?v=buhpHTGAlTE)
Last updated on 2023-02-12 by w3admin